A quick guide to HIV testing in Singapore for women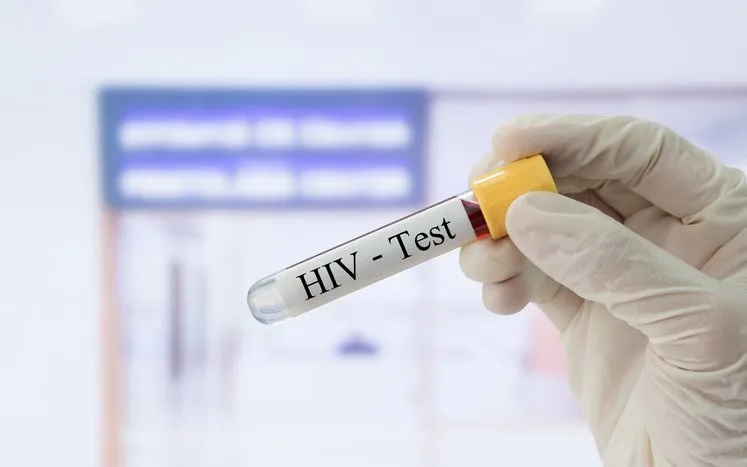 The number of Singapore residents infected with human immunodeficiency virus (HIV) in 2020 totaled to 8,879 as reported by the Ministry of Health. This number may not be accurate as there may be more people infected with this virus without their knowledge given that HIV symptoms such as fatigue, fever, diarrhoea and rash are similar with a lot of other diseases. Hence, the only accurate way of knowing is to undergo HIV testing in Singapore. Read more about HIV testing in Singapore in this article.
What is HIV testing?
HIV testing is a medical procedure that can determine whether you are infected with the human immunodeficiency virus (HIV) or not. HIV is a virus that attacks and weakens the immune system of the body. When left untreated, HIV can lead to a disease called AIDS (acquired immunodeficiency syndrome), which is fatal. Anyone who tests positive for HIV is infected with it for a lifetime since there is no available cure for it yet. However, HIV can be managed with appropriate medical treatment plans.
Why do you need to get tested for HIV?
HIV testing can keep you safe from getting this disease and maintain a healthy body. This procedure not only benefits you, but also your partner or even the people around you. In addition, knowing the condition of one's body with the help of HIV testing can prevent the further spread of the disease as well as the avoidance of committing offences against Singapore laws that may merit monetary fines or prison terms under the Infectious Disease Act.
HIV testing is especially recommended for the following scenarios:
You have an active sex life with multiple partners
You have had unprotected sex
You have been diagnosed with STD
You have shared needles to get a piercing or tattoo
You have shared needles to inject any type of drugs
You are planning to get pregnant
HIV Testing and Pregnancy
A woman who is pregnant and is positive with HIV can infect her baby with the virus during the course of her pregnancy, upon giving birth, and while breastfeeding. For those planning to get pregnant or are in their early stage of their pregnancy and may suspect that they are infected, HIV testing is highly encouraged. A negative HIV testing result can place your mind at ease and have less worries. If your result comes back positive, then treatment plans can be made to keep you and your baby healthy during the pregnancy. Medications may be prescribed by your doctor that can lessen the chance of virus infection for your unborn child.
Types of HIV Testing
There are different types of HIV testing available in Singapore:
HIV antibody test
HIV RNA/DNA PRC test
Rapid HIV test
Western Blot HIV test
All tests require blood samples to determine the presence of HIV. The table below shows which type of HIV testing may be more appropriate for your current condition.
| | | |
| --- | --- | --- |
| Type of HIV Test | Ideal for | Number of days for results to be released |
| HIV antibody test | •   Individuals who have been exposed to the virus for more than four weeks | •   1 to 3 business days |
| HIV RNA/DNA PRC test | •   Individuals who have been exposed to the virus within ten to fourteen days. | •   2 to 4 business days |
| Rapid HIV test – 3rd Generation rapid HIV antibody test | •   Individuals who have been exposed to the virus for more than four weeks | •   30 minutes or less |
| Rapid HIV test – 4th Generation HIV p24 antibody and antigen test | •   Individuals who have been exposed to the virus between  between two and four weeks. | •   30 minutes or less |
| Western Blot HIV test | •   Individuals who have tested positive for HIV from a rapid test. | •   4 to 5 business days |
Anonymous HIV Testing
The number of HIV infections usually balloons when infected individuals opt not to get tested for the virus. Embarrassment or fear of getting shunned by the society usually hinders people from getting tested. To protect the identities of individuals and to encourage more people to get screened for the virus, anonymous HIV testing is now available.
Anonymous HIV testing will not require any personal information to be submitted during the procedure. Not your name, contact details, or NRIC numbers. Instead, you are given a test with a number that only you have the knowledge of. This specific number needs to be provided for you to receive your results.
How does this work?
Visit a clinic that offers anonymous HIV testing (AHT).
Answer an AHT questionnaire. This questionnaire should not require any of your personal information.
Your registration is then processed and you are given an anonymous registration number.
You will be asked to wait until it is your turn to undergo AHT.
Once it is your turn, your doctor will provide you with the necessary steps in doing the AHT.
Depending on the test you have chosen, you may be required to undergo a finger prick to get a blood sample or an oral fluid sample is collected.
There is no preparation needed for HIV testing. If you have questions, you can make a list and ask your doctor prior to the procedure. HIV counseling programs are also provided in health clinics to educate people about their risk of getting HIV infections.
Testing positive for HIV
A positive HIV result means that your blood sample indicates the presence of the virus. To confirm this, you will be asked to undergo a follow-up test. A positive result from the follow-up test is a confirmation that you are infected with the virus.
Individuals who submit themselves for HIV testing in Singapore are protected by Singapore laws, specifically the Infectious Disease Act. The results of the tests are treated with high confidentiality. It is considered a punishable offense when those in authority disclose a person's HIV-reactive status, unless the act done is included in cases exempted by Singapore laws.
Final word
If you think you have been exposed to HIV in the recent 1 to 3 days, it is imperative that you seek medical attention asap. A post-exposure prophylaxis (PEP) can be administered as an emergency treatment, which may hinder the infection of HIV. HIV testing is still needed while you are taking PEP and after completion.
The Health Advisory Clinic
#04-49 One Raffles Place
1 Raffles Place, Singapore 048616
http://healthclinicgroup.com
+65 6226 6442