Breast Augmentation Singapore: Who is Suitable?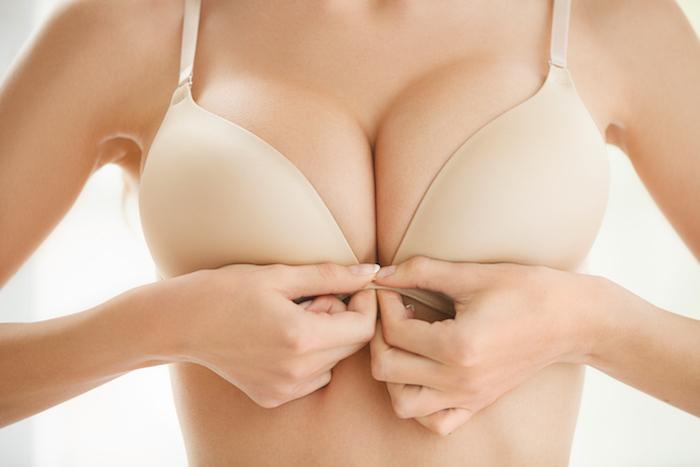 Cosmetic procedures hold an irresistible allure, promising a pathway to elevated self-esteem and body confidence. Among them, breast augmentation in Singapore stands as a widely sought-after surgical journey toward enhanced femininity.
This procedure involves increasing breast size through implants or, less frequently, fat transfer. As one of the most sought-after plastic surgeries worldwide, breast augmentation caters to diverse motivations.
Some seek to restore symmetry after mastectomy, while others increase breast size to get a curvier silhouette. Nonetheless, it is crucial to thoroughly weigh the decision, considering both physical and emotional aspects, and consult a board-certified plastic surgeon to ensure a safe and satisfying transformation.
Who is Suitable for Breast Augmentation?
One of the most common questions we get about breast augmentation in Singapore is, "What makes you a good candidate for breast augmentation?" Understanding your candidacy is vital, as it minimizes risks and maximizes the benefits of this transformative procedure.
A skilled plastic surgeon will only proceed if they are certain of the potential positive impact for you. Here are the factors that will determine your suitability for breast augmentation in Singapore;
Breast development: Breast augmentation is most suitable for individuals with fully developed breasts, typically occurring after adolescence. A stable breast size and shape are essential for optimal and lasting results. This ensures that your body has reached its natural growth potential, providing a solid foundation for the augmentation procedure.
Asymmetry: Many women experience breast asymmetry, where one breast is larger or shaped differently than the other. Breast augmentation can address this imbalance, bringing a sense of harmony and symmetry to your chest. Your surgeon can help you achieve a balanced and proportionate appearance by customizing each breast's implant size and shape.
Post-pregnancy/weight loss: Pregnancy, weight fluctuations, and aging can lead to changes in breast volume and shape. Breast augmentation offers a solution to restore lost volume, providing a boost to your self-confidence after these life-changing events.
Physical health: Optimal candidates for breast augmentation are in good physical health, free from any underlying medical conditions that could hinder surgery or recovery. Being in your best health ensures a smoother and safer surgical experience, reducing the risk of complications and allowing for a faster recovery.
Developmental issues: Some women may experience developmental issues with their breasts, such as one breast failing to develop normally or appearing elongated. Breast augmentation can help achieve a more balanced and proportionate look, boosting your confidence and self-esteem.
"Empty" upper breasts: If you feel dissatisfied with the upper part of your breasts, breast augmentation can provide a solution. With the right implants for you, your surgeon can add fullness to the upper pole, creating a more youthful and shapely appearance.
Realistic expectations: It's essential to have realistic and achievable expectations about the outcome of breast augmentation. While the procedure can enhance your breasts' size and shape, it's important to understand that it won't completely alter your overall appearance or solve unrelated personal issues. Open communication with your surgeon is crucial to discuss your goals and understand what the surgery can and cannot achieve.
A desire for increased size: Breast augmentation may be a viable option for you if you feel self-conscious about having small breasts. A skilled plastic surgeon will help you choose the right implant size and shape so you can achieve the desired increase in breast size. A good size can improve your body proportions and boost self-confidence.
And who shouldn't get Breast Implants?
Remember that the decision to get a breast augmentation treatment should be based on careful consideration of not just your physical well-being. It should also take care of your emotional well-being.
That is why it is important to consult an experienced plastic surgeon to assess your suitability for the procedure. A knowledgeable provider will also be keen to discuss any potential risks or limitations based on your individual circumstances so; you make an informed decision. That said, breast augmentation is generally not recommended for;
Persons who have active infections: It would be best to delay your breast augmentation in Singapore if you currently have an infection. Only proceed with the treatment once you have fully recovered. Undergoing surgery while having an active infection can increase the risk of complications. It can also make proper healing difficult to achieve.
Expectant or nursing mothers: It would also be best to postpone breast augmentation if you are pregnant or currently breastfeeding. Pregnancy and breastfeeding cause natural changes in breast tissue, and undergoing surgery during these periods could lead to unpredictable results. So, it is advisable to wait until you have finished breastfeeding. Your breasts should have also stabilized before continuing with the treatment.
Persons on chemotherapy or having a suppressed immune system: Chemotherapy can weaken your body's ability to heal. It can also make your body weaker when it comes to fighting off infections. This means that it only increases your risks of complications. In such cases, it is best to prioritize your overall health. Wait until your immune system has recovered before contemplating elective surgery.
Those with unrealistic expectations: Breast augmentation can significantly enhance your appearance and boost self-confidence. However, it is not a solution to unrelated personal or emotional issues. Engage in open and honest discussions with your surgeon to ensure your goals align with realistic outcomes.
Those with unstable mental health: It is crucial to have a positive body image and sound mental well-being before undergoing elective surgery. Seek professional help and counseling if you struggle with body image issues. The same applies to emotional concerns. Your mental health should be addressed and stabilized before considering any cosmetic procedures.
The Bottom Line
The decision to undergo breast augmentation should be well informed. It should also be based on a thorough discussion with a qualified plastic surgeon.
They will assess your unique situation and provide personalized recommendations. Personalized recommendations will be key in ensuring safe and satisfactory outcomes.
If you're in Singapore, get in touch with our team to schedule your consultation for breast augmentation. To ensure that you know what to expect, we will be keen to walk you through the entire process.
And for the best outcomes, we will also tailor the treatment to your needs. To schedule your appointment, call or visit us at;
Artisan Aesthetic & Plastic Surgery
290 Orchard Road #07-11,
Paragon Medical Suites,
Singapore 238859
https://www.artisanplasticsurgery.sg/
+658129 7887