5 Skin Treatments You Can Get from a Cosmetic Clinic in Melbourne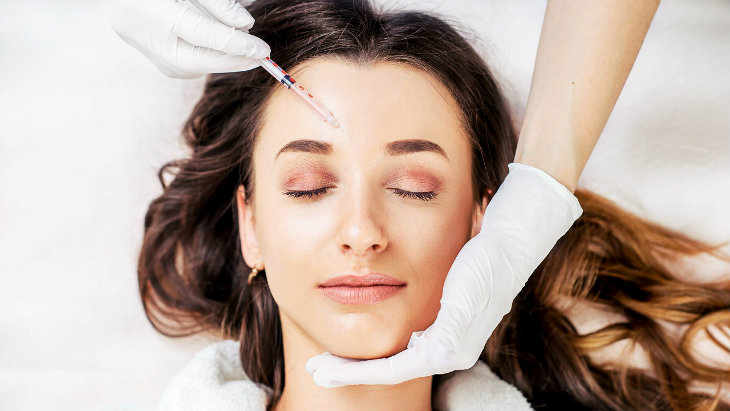 When it comes to maintaining the condition and healthy glow of the skin, a dedicated skincare routine is essential. However, maintaining the skin whilst balancing a busy lifestyle can be overwhelming, and it's not uncommon for skincare and maintenance to become less of a priority for most people. Fortunately, visiting a cosmetic clinic in Melbourne or skin clinic in South Yarra means you can get access to a wide range of convenient treatments to address many different skin concerns, such as wrinkles, acne, pigmentation and more. If you're wanting to take better care of your skin, this article will discuss five popular skin treatments you can receive at cosmetic clinics and body sculpting clinics, helping you to achieve the glowing and radiant skin you desire.
Chemical Peels
Chemical peels are a popular treatment for improving the texture and appearance of the skin. This procedure involves applying a chemical solution to the skin, causing it to exfoliate and eventually peel off, revealing a smoother and more radiant complexion underneath. Chemical peels can address a range of skin concerns, including acne, sun damage, fine lines and uneven skin tone. The intensity of the peel can be adjusted according to your specific needs.
Microdermabrasion
Microdermabrasion is a non-invasive skin treatment that involves using a machine to exfoliate the outermost layer of the skin, remove dead skin cells and promote the growth of new skin cells. This treatment can improve the appearance of fine lines, acne scars and uneven skin tone while also stimulating collagen production for a more youthful appearance. Microdermabrasion is suitable for most skin types and requires little to no downtime, making it a highly suitable treatment for those with a busy schedule.
Laser Skin Resurfacing
Laser skin resurfacing is a treatment that uses laser technology to remove damaged skin cells and stimulate the growth of new, healthy cells. This procedure can address various skin concerns, such as wrinkles, scars, pigmentation and more. By precisely targeting the affected areas with this treatment, a cosmetic clinic in Melbourne can ensure minimal discomfort and a quicker recovery time compared to more invasive procedures that aim to achieve similar results.
Dermal Fillers
Dermal fillers are a non-surgical treatment that involves injecting a gel-like substance into the skin to fill in wrinkles, lines and hollow areas. This treatment can provide a more youthful and rejuvenated appearance by restoring lost volume and smoothing out the skin. Dermal fillers can be used to treat various areas of the face, including the cheeks, lips and under the eyes. The results of dermal fillers can last anywhere from six months to two years depending on the type of filler used and the area treated.
IPL (Intense Pulsed Light) Therapy
IPL therapy is a non-invasive treatment that uses intense pulses of light to target specific skin concerns, such as pigmentation, redness and broken capillaries. The light energy is absorbed by the targeted cells, causing them to break down and be naturally eliminated by the body. This treatment can result in a more even and radiant complexion, with minimal discomfort and downtime. IPL therapy is suitable for most skin types but may not be recommended for those with darker skin tones or certain skin conditions.