Andrew Semple Heads Production of PPE Masks at Greenfield Agencies Inc.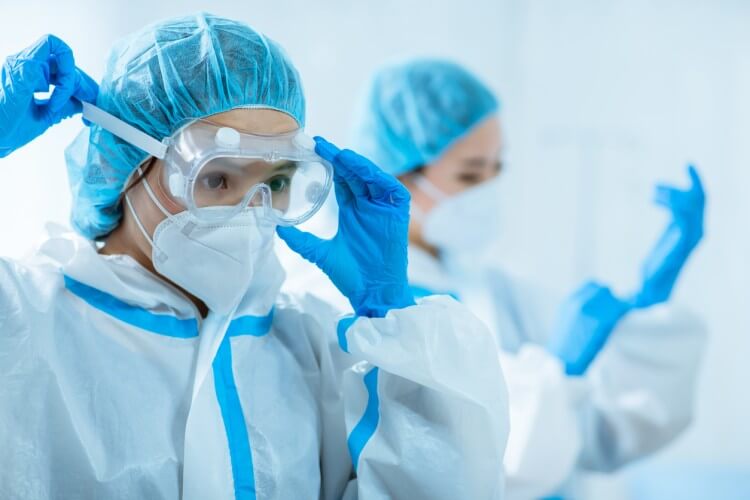 Andrew Semple is CEO of Greenfield Agencies Inc., the company that's helping to fight the Covid-19 pandemic by manufacturing PPE masks. Let's talk about how he's making a difference.
Personal Protective Equipment remains a crucial element in the fight against the Covid-19 pandemic. Fortunately, companies like Greenfield Agencies Inc. (GFA), which Andrew Semple heads, are chipping in and making a difference. GFA now manufactures PPE for the American General Public, which is set to boost competition against the Covid-19 crisis.
Before this development, GFA had a longtime involvement in Skin Infection Protection Products. Therefore, it naturally followed that the company was a great candidate for this role. GFA's relationship with the Asian Medical Manufacturing sector also helped to improve the efficiency of this PPE production role. However, it's also important to acknowledge the contribution of Andrew Semple to the company's overall success and its vital positioning in the fight against the Covid-19 situation, in particular. In the early stages of the Covid-19 pandemic, the healthcare system in the United States quickly found itself overwhelmed as the supply of PPE could not meet demand. Andrew Semple rose to the occasion to help turn around this situation through his connections and experience.
As mentioned earlier, Andrew Semple is the current president and CEO of Greenfield Agencies Inc. Under the highly skilled leadership of Andrew Semple, GFA grows from strength to strength through a diversified business model. Regarding the production of anti-Covid PPE masks, GFA's catalog includes multiply ply disposable masks, N95 respirators, and KN95 respirators. These are classified as PPE because they prevent the wearer from inhaling airborne particles and liquid contaminants. This is key to preventing the spread of Covid-19, so the production of these respirators and face masks are strongly regulated by many organizations, such as the CDC, NIOSH, and OSHA.
However, Andrew Semple possesses the right attributes to ensure his organization does everything above board. For instance, Andrew Semple has developed valuable skills, such as perceptual analysis, business planning, relationship building, sales management, and more.
To conclude, Andrew Semple exhibits a keen business acumen that positively impacts the general public through Greenfield Agencies Inc. Health personal protective equipment is a much-needed product, and with a CEO like Andrew Semple, GFA continues to change the world on a large scale, one mask at a time.