Pain Management: Spinal Arthritis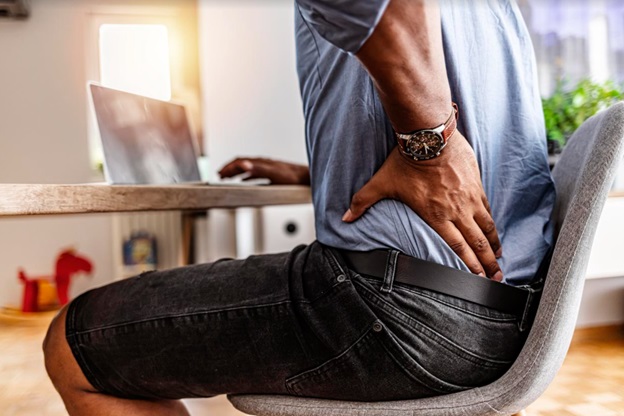 Spinal arthritis is a medical condition that results in tenderness and swelling along the spine. This condition can be very painful, which leads many patients to search for effective pain relief options.
Several types of arthritis may affect the spinal column. Some of these conditions are the result of aging. Others are brought about by an overactive immune system. Additional forms of arthritis can be caused by infections. No matter what causes spinal arthritis, the result is a deterioration of the cartilage around the spine. Cartilage is the tissue that protects and cushions the vertebrae on the spine.
As we will explore below, innovative stem cell therapies are a new alternative to providing pain relief to arthritis patients.
What Causes Spinal Arthritis Pain?
The pain from spinal arthritis is the result of damage to or degradation of cartilage. Patients who suffer from arthritis in the spine may lose cartilage in the small joints between the spinal vertebrae.
Spinal arthritis can also affect the large joints that connect the pelvis to the spine. This type of deterioration can cause:
Aching in the buttocks
Pain in the groin
Discomfort in the thighs
Headaches
In some cases, spinal arthritis can lead to pinched nerves. This can cause the patient to experience numbness.
The two most common types of spinal arthritis are osteoarthritis and rheumatoid arthritis. Osteoarthritis happens after years of strain on the affected joints. Rheumatoid arthritis is an autoimmune disorder that leads to inflammation and joint pain.
Stem Cell Treatments for Spinal Pain
Stem cells are part of the human body's natural healing system. But as you age, your body delivers fewer stem cells to damaged areas. Stem cell treatments include using mesenchymal stem cells that may come from adipose (fat), bone marrow aspirate, or umbilical cord (Wharton's Jelly) tissues.
Stem cells can help the body's natural healing systems to work more effectively. Stem cell therapies are generally considered to be safe for those who are experiencing spinal pain. Regardless of the type of arthritis, many patients with spinal discomfort have discovered the potential benefits that stem cell therapy can offer to help manage their pain and inflammation symptoms.
This post was written by a medical professional at Stemedix Inc. At Stemedix we provide access to Regenerative Medicine for traumatic brain injury, also known as stem cell for spinal stenosis. Regenerative medicine has the natural potential to help improve symptoms sometimes lost from the progression of many conditions.